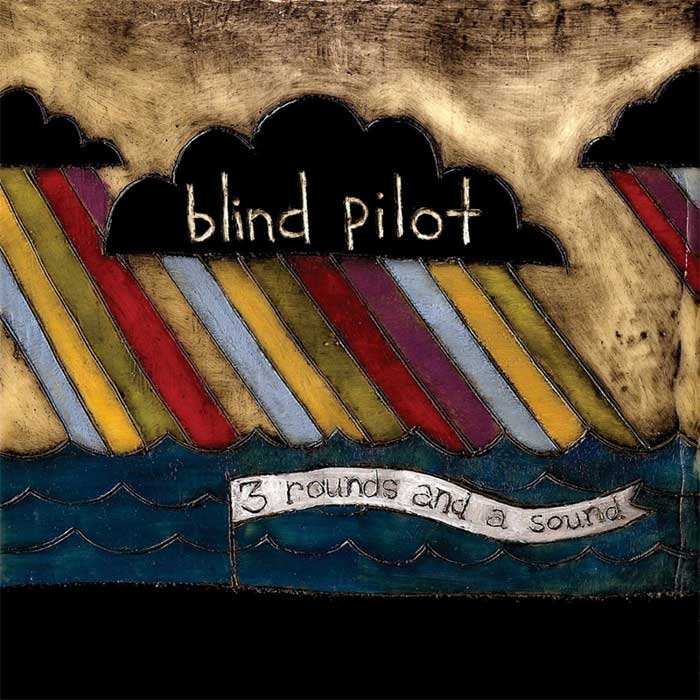 Blind Pilot
3 Rounds and a Sound
Despite listening to an insane amount of music, I have yet to encounter the "perfect" album. To be clear, I define the "perfect" album as one containing absolutely no filler, sounding best when played in its entirety.
This honestly surprises me. With all the music I listen to, I thought there'd be at least one album in my collection that fits the bill. But no. Even my all-time favorites contain a few tracks I could live without. In 2008, Frightened Rabbit came pretty close with The Midnight Organ Fight. And in 2007, Menomena's Friend and Foe flirted with perfection. But as good as these albums are, I still skip a few songs on each.
I'm starting to think I should lower my expectations. With the music industry fully embracing the internet, focus has shifted from albums to singles. Pretty soon, I envision some musicians abandoning the album format altogether. After all, if most people download only one or two tracks, why waste time and money recording the entire album?
Maybe I shouldn't be so cynical. Every now and then I stumble upon an album or band that renews my faith in the music business. This time it's 3 Rounds and a Sound, the stellar debut album from Blind Pilot, a tiny band from Portland, Oregon that apparently only tours via bicycle.
Musically speaking, 3 Rounds and a Sound breaks little new ground. I'd describe the album as a straightforward mix of rock, pop, and folk. But what it lacks in complexity it makes up for with raw emotion, beauty, and catchiness. Further proof that the best music is simple and direct.
And while 3 Rounds and a Sound still isn't perfect, it's damn close. I can't remember the last time I heard such a confident, effortless debut. Maybe Bon Iver's For Emma, Forever Ago. Anyways, I've posted the album closer "3 Rounds and a Sound", which I definitely want played at my wedding (along with Beirut's "Postcards From Italy"). So romantic!