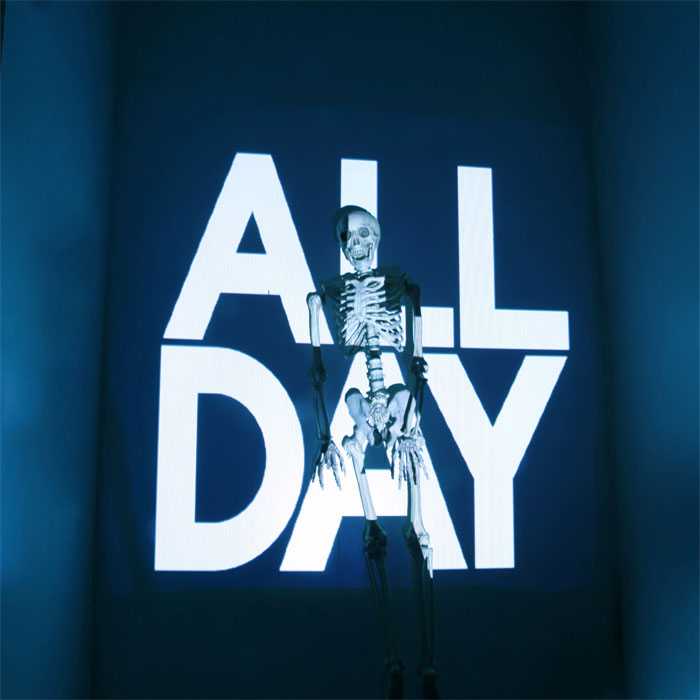 Girl Talk
All Day
When Girl Talk released All Day last November, the thing that really grabbed my attention was its price tag. It was 100% free, no strings attached, not even an email address is required. Meaning that even though I'd never heard of Girl Talk before, I decided to download the album. After all, what did I have to lose?
The first time I played All Day I made it about halfway through the first track before I turned it off. What the hell was I listening to? It sounded like obnoxious club music. No wonder it was free. Luckily I didn't delete the album, instead I added it to my 'Party' playlist in iTunes. You know, just in case I ever wanted to throw a rager.
A couple months passed before I gave the album a second try. This time I made it all the way through, though it was completely overwhelming. Subsequent listens went much the same, spent fruitlessly trying to identify each sample before it ended and the next began.
And while I'm still making my way through the album, I'm floored by how seamlessly everything blends together, and also by how amazing some of the samples sound juxtaposed. I especially like the pairings of Radiohead and Ol' Dirty Bastard on "Jump On Stage," U2 and Twista on "On and On," and Arcade Fire and Birdman on "Make Me Wanna."
My absolute favorite moment, however, and the one that ultimately inspired me to write this post, comes on the album closer "Every Day." It starts with Jay-Z rapping over Modern English's "I Melt With You" and ends with UGK spitting over John Lennon's "Imagine." It's a sublime, beautiful moment, one that I never thought I'd love so much. It's also a great place for someone unfamiliar with Girl Talk to dive in. Grab it here.