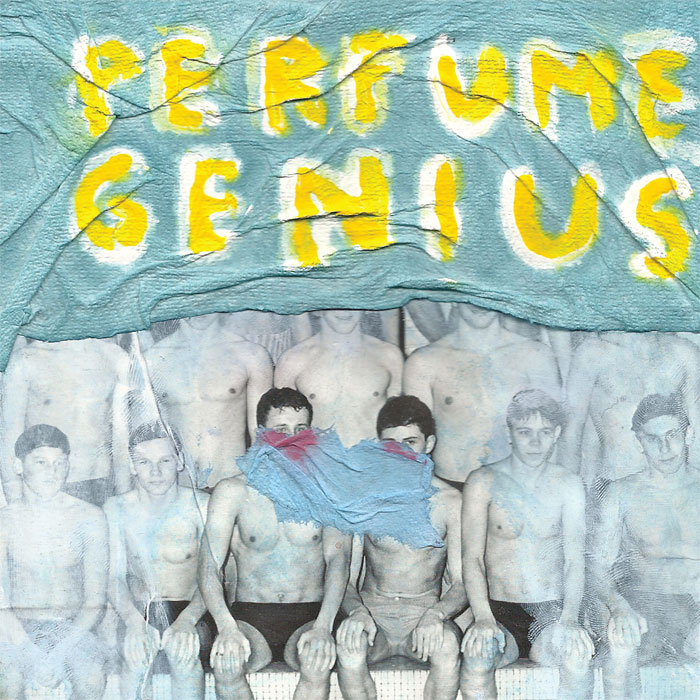 Perfume Genius
Put Your Back N 2 It
Put Your Back N 2 It is one of those rare albums that grabbed my attention almost immediately. When I first discovered it I must've listened to it nonstop for over a month. This stands in marked contrast to most of my favorite albums, which typically grow on me slowly over time.
The reason for this is simple: Put Your Back N 2 It is completely captivating. It's been a while since I've heard something so haunting and beautiful. The quiet piano melody of opener "Awol Marine" sets the tone for the rest of the album. The 11 songs that follow ebb and flow serenely, held afloat by the fragile voice of Mike Hadreas (aka Perfume Genius). But beneath this tranquil surface lies a profound sadness. It's the sound of weary heart, broken by a cold, unforgiving world.
Yet in spite of all of the heartache, the album is also strangely uplifting. "Floating Spit" captures this contradiction perfectly. The track rides a slow, muffled drumbeat, creating an atmosphere that can best be described as murky. Hadreas sings a few simple lyrics, but it's his delivery that makes the song so hypnotizing. His voice nearly buckles as he confesses, "I don't think that I can hold it." The song, much like the rest of the album, ends far too quickly, which probably explains why I keep coming back for more.
For all these reasons, Put Your Back N 2 It is without a doubt one of my favorite albums of 2012.