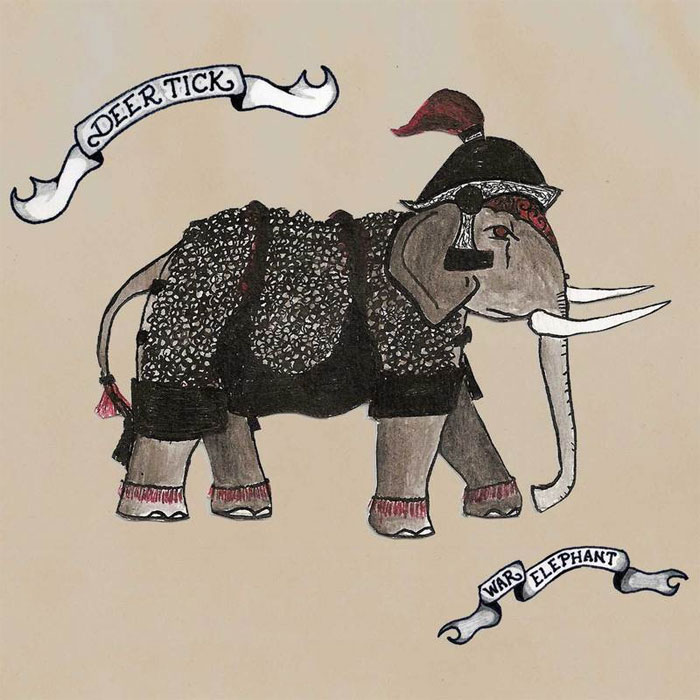 Deer Tick
War Elephant
Consider this the calm before the storm. As in I've been listening to tons of great new music and now have plenty to write about. I might as well start with the best. The band is Deer Tick, a project of 21-year-old singer/songwriter John McCauley.
His debut album War Elephant is slated for release on September 4th, yet I inexplicably picked up a used copy of it a few days ago. So for the first time ever, I am posting about something that has yet to be released. Which should tell you something about the quality of Deer Tick.
On the band's website, McCauley writes, "The music of Deer Tick is something that should speak for itself. Otherwise, I'm not doing my job very well." After several listens to War Elephant, I can honestly say that McCauley is doing his job extremely well.
If I must speak for his music, I'd say it sounds like a raspy Dylan on vocals with The Cardinals backing him up. The lyrics are exceptional and the melodies infectious. Since I'm lazy, I'll classify it as alt-country, but it's so much more. Just give it a listen and see for yourself.